On the 2nd of March 2019, Robert Williamson on behalf of Sunrise Africa Relief visited Makale village, a remote village in the Eastern part of Zambia in the area of Petauke.
A presentation of knittings for premature babies and infants could be made to the village clinic.
These knittings are made by a knitting circle of elderly ladies in Dunfermline who knit for the charity.
The clinic staff expressed their appreciation and with the forth coming winter months where the temperature drops to zero degrees the donation was considered very timely.
The knittings are made from pure wool and thus provide a good warmth for new born babies.
It is hoped that the charity will be able to support the clinic with more necessities in the future. This is the only medical facility in the district serving the population in a radius of 20 kilometres.
Robert Williamson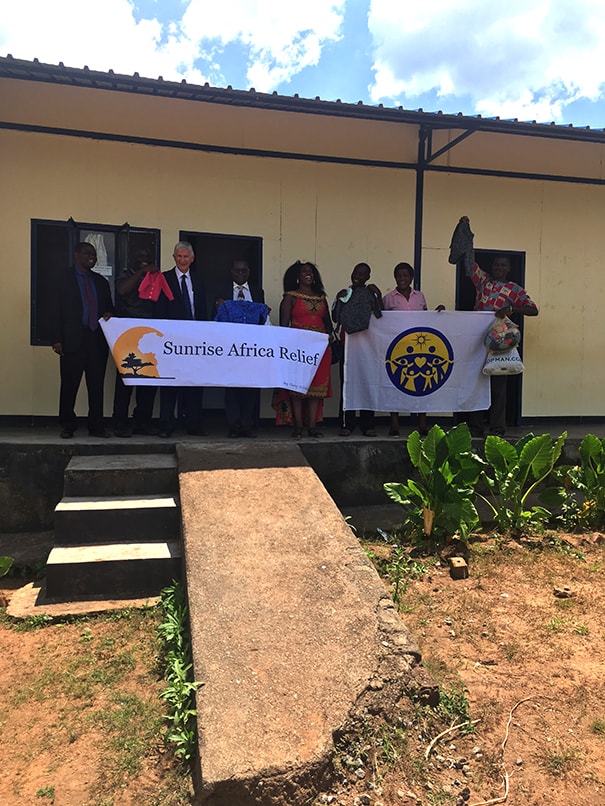 Dear Visitor
We rely on donations to continue funding projects in Africa and the UK. Sunrise Africa Relief chooses carefully areas where your donations can make a real impact whilst providing strict oversight to ensure those needing our help receive it. So, you can be assured your donation will be used towards a good cause. We would greatly appreciate any donations you can make. Thank you.